There's a growing movement that emphasizes the need to travel better, on a deeper and more personal level. But for Vikrant Chheda, Founder of travel company White Collar Hippie, it's important to be attuned to local culture.
The trips Chheda plans are about being open to celebrations, struggles and everything else the world has to offer. Underpinning all of this is his desire to discover ideas that vary wildly from his own. He believes in experiencing places viscerally, and finding new ways to understand the strange.
We caught up with him to talk about journeys that have impacted the way he travels:
Bus
Route: San Francisco to New York
Year: 2008
Journey: 15 Days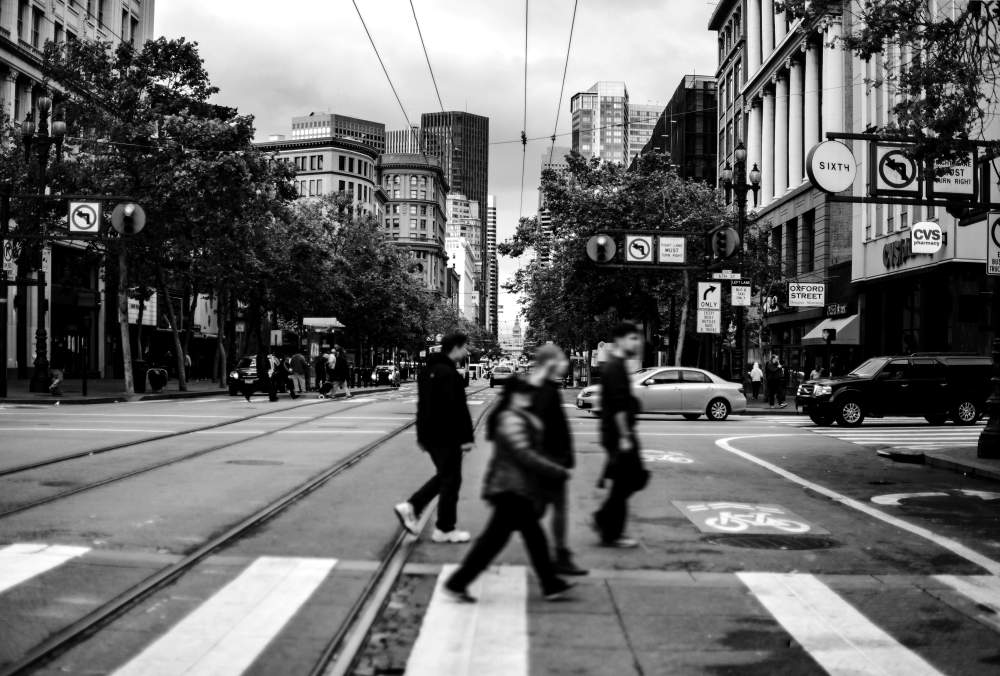 I was in a bar trying to convince my friends to embark on a grand American road trip, when I heard about this bus that goes from San Francisco to New York over two weeks, exploring America along the way. Two days later I was at a terminal ready to board the intercity bus. I looked around as I waited, at the travelers from Japan, Germany, Mexico and more, and it hit me that this was my first absolutely solo trip.
The design of the bus made things easier. It had tables with benches around, and one half was a huge bed to sit and play games on. You couldn't avoid eye contact, or conversations, over those long hours. We bonded over chores and campfires, exchanging cultural differences and quirks and embracing new ones as we shared food, beers, experiences, love of music and odd senses of humor.
We camped in beautiful places and national parks with landscapes that I'd have missed had I chosen to travel differently. It gave me an entirely different perspective of America – the suburban hospitality, the preserved but utilized splendor of the national parks, the open roads that went on forever.
At the end of the trip I was no longer a shy Indian boy, and the way I traveled would never be the same.
Bicycle
Route: London to Amsterdam
Year: 2008
Journey: 3 Days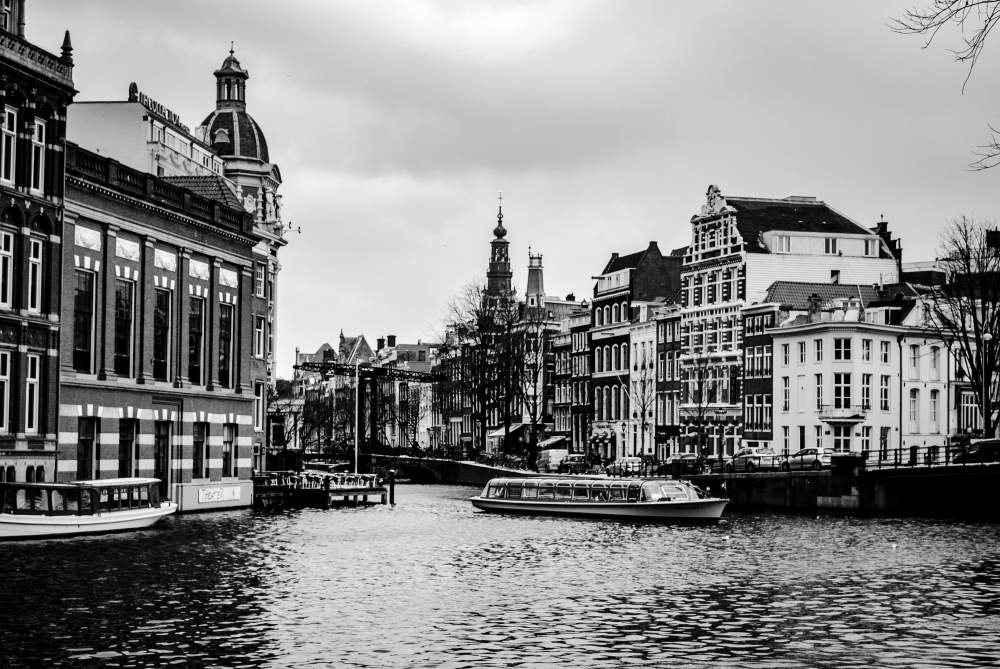 I didn't want to take a flight from London to Amsterdam. The road and boat route appealed to me, but I wanted to take it slow. I decided that I would cycle.
I hired a city tour bike, and the owner helped me hook up the bike for the journey. You can't cycle on highways, so I rode through small town roads in the countryside of the United Kingdom. I met so many people who wanted to know about my journey and talk about their lives, and kids gathered to check out the bike and to just hang out. I took the boat from Harwich port to the Hook of Holland and cycled onward to Amsterdam with no map.
Guided by people through forests and coasts, I was surprised at every turn and marveled at their quality of life. Each house had a boat and a backyard and a cycle. More importantly they had somewhere beautiful to cycle and the time to do so. It made me think about my way of living, what I had to change if I wanted to get the life wanted.
At any point, I could have just put my bike on a train without having anyone questions me, but I choose to go forward and push myself – even with knee pain. The journey tested my physical endurance, and also my emotional endurance. I could survive anything, and go on. Being my own motivator on the journey with only my thoughts, I realized that I could be happy in my solitude.
Car
Route: Leh to Manali
Year: 2014
Journey: 26 hours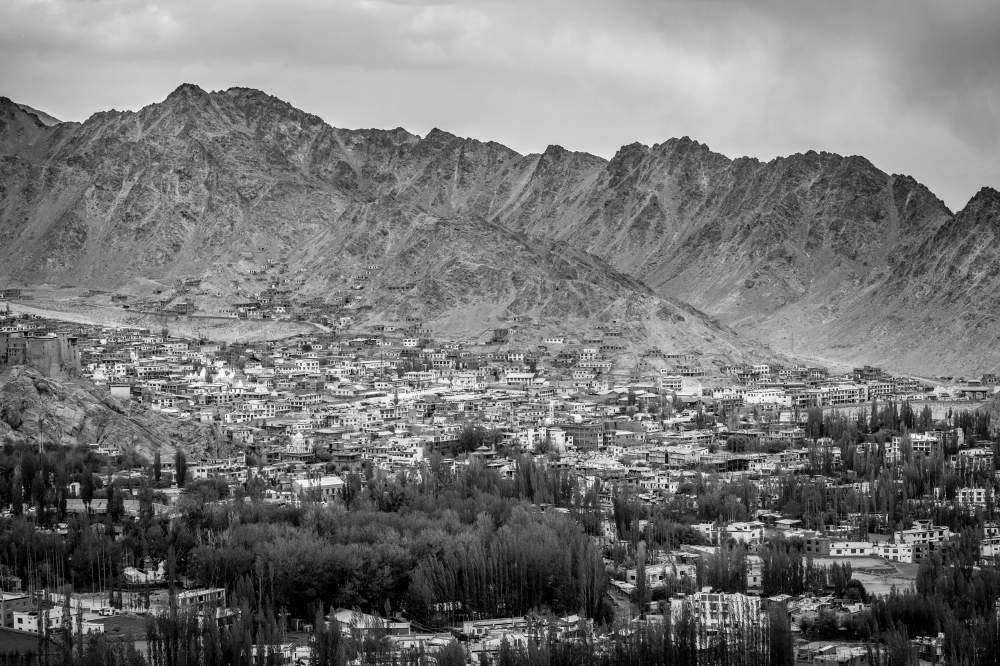 I needed to cut my trip short and head back urgently. The easiest and fastest way to get from Leh to Manali was by booking a seat in a car headed in that direction. But knowing that these vehicles are often stuffed with people and luggage, I booked the two seats next to the driver so I'd have space. The rest of the space was booked by a local, who the driver said we had to collect along the way.
The driver arrived, and we had started up a hill before I noticed the state of the car. Firstly, there was no music system and my iPod was not going to survive the journey. Secondly, there was a hole in the floor which was shooting blasts of cold winter air from one side and hot exposed metal that could burn me from the other.
I was distracted by my situation, I didn't notice that the we had reached a monastery at the top of the hill. As it turned out, the local was actually six monks. They were on their way to Singapore and the whole monastery had come to see them off. It was a beautiful sight.
The driver was confident that the car would be fine, and I was quite excited to be traveling with monks. I mentally prepared my list of existential questions when we reached the first major slope and the car wouldn't go up. Or forward. In fact, it was moving backward. The driver yelled at us to jump out and use stones to stop the car from sliding downhill. This became our routine every time we hit a slope – the driver would yell, we'd jump out of the moving car and use stone to stop the car which would speed up without them.
We became a family of sorts as the car trudged at speeds of 10 – 20 km/hr, with two punctures and stops to swap tires with other cars. Over a sleepless 26 hours – 11 hours longer than planned – the monks talked, laughed, joked and argued about who booked the car, who would repair it and what they'd do next. They shared stories of monastery life, of praying, relaxing and playing football. And in between, we'd have to trek up ghats in the cold night air to get back to the car.
---
Published as part of our Rule Of Three series.
Images by Quintin Gellar, Dewi Madden and Suket Dedhia, in order of appearance.
Inputs by Vikrant Chheda.